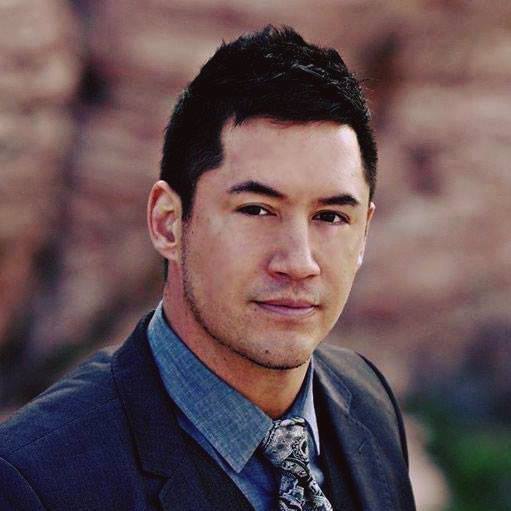 Hello!  My name is Steven Kim and it's nice to meet you at the Grant Cardone 10X Growth Conference.
I came here looking for clients, partners and investors.  But most importantly, friends!
I offer the following Digital Media services (Skyfire):
Web Design / Development
Search Engine Optimization
Social Media Marketing
Lead Generation
Business Strategy
I offer the following Exotic Entertainment services (Wild Entertainment):
We have Male, Female and LGBT Entertainers
Exotic Dancers / Strippers / Escorts

For group parties, solo's and couples

Atmosphere Models
Card Dealers
Golf Caddy Girls
Topless Waitresses
Butlers & Bartenders
and much more
I also work with a real estate developer who provides multimillion dollar flip loans.
Please see my websites below.  If you're interested in learning more about me and seeing if we're a good fit, feel free to contact me anytime at (702) 427-9630.  I'm open for text and phone calls.  I'm usually available every day from 9am to 8pm PST.
Introduction
I'm Steve Kim, originally from Portland Oregon and now living in sunny Las Vegas.  I'm a former software developer turned model / dancer.  Now I'm a full-time business owner.  I love animals, exercise and being a life coach for professional models and entertainers.
Entertainment Background
Summary:  Steve Kim made his mark in history as very successful male dancer in the United States, having starred in over a dozen major male revues.  He was featured in the world famous Chippendales calendar from 2003 through 2008, and has been featured in magazines such as Cosmopolitan, Vegas, Instyle, KoreAm, and Mens Exercise. Steve has also starred in national commercials for Vegas.com and Adidas as well as appeared in television shows such as the popular soap opera series "Passions".  In a 12 year span, he has performed in front of well over half a million women in his career and has toured all over the United States and Europe.  He is a professionally trained dancer having danced for choreographers such as Brian Thomas, Glenn Douglas Packard, David Greenhouse, and Brooklyn Jai, and has learned over a hundred dance numbers by heart.  As a hobby, Steve competes in fitness contests, having won first place honors at Model America and the Desert Classic.  Steve has also trained in martial arts since he was a kid, studying Taekwondo, Aikido, Shorinji Kempo, Boxing and Brazilian Jiu-jitsu.  He now offers private security for high profile clientele through an independent security firm he has partnered up with.
Entertainment
2003 to 2003 – Chippendales U.S.A. Tour
2004 to 2004 – LaBare – Miami, FL
2003 to 2008 – Chippendales The Show – Las Vegas, NV
2009 to 2010 – Hollywood Men – Los Angeles, CA
2010 to 2014 – Men of X – Las Vegas, NV
2014 to 2014 – LaBare – Las Vegas, NV
2011 to 2015 – American Storm – Las Vegas, NV
2018 to 2018 – VIrtual 10's – Las Vegas, NV
Special Performances:  Girls Night Out, Classic Male, Men of Sapphire, 50 Shades of Men, Men the Experience
Special Events:  Performed Solo Finale for Opening of Chippendales Theater, Performed live on TV for Chippendales E! True Hollywood Stories, Performed live on TV for Fox News Years Special
Article on Steve Kim by Halfkorean.com
Technical Background
Specialty: Website Development, Internet Applications, Graphic Design, Video Production, and Search Engine Optimization
Expertise: Competitive Analysis, Game Theory, Online Marketing Strategy, UI Design, Lead Generation, Conversion Strategy
Skyfire (formerly Media One Pro), is A+ accredited by the Better Business Bureau and was a member of LVMCC (Las Vegas Metro Chamber of Commerce, Presidents Club)
Memberships:

SEMPO (Search Engine Marketing Professionals Organization)
The Social Register
ActionCOACH
SNHRA (Southern Nevada Human Resources Association)
Green Roots
Las Vegas Asian Chamber of Commercee
IADAS (International Academy of Digital Arts and Sciences)

Awards: 2012 Entrepreneur of the Year, 2013 Small Business Excellence Award, 2013 Green Employer of the Year
Business Background
Steve has been an entrepreneur since he left high school.
His first business was Optimum Performance (previously Maximum Performance).  Steve built an ecommerce site (Visual Basic, ASP+/SQL) to host his catalog of nutritional supplements.
Steve worked for many high tech firms, including: 800.COM, Backcock & Jenkins, Microsoft, Intel and Step Technology.  In 2002, due to the "Dot Com Bust", Steve took a break from software engineering and began modeling.  He was signed by Maximum Talent and later was discovered by Chippendales.  He then moved to Las Vegas to dance for the show.  
Steve has owned and operated his own web design and online marketing firm since he built his first website in 1998.  He was an early adopter and his income grew quickly as web development was in extremely high demand then.  
His first web design company was called "The Spider's Web".  Later, Steve would change it to Media One Pro.  And finally, he changed the name to "Skyfire" and it has remained the same ever since.
Steve also started a web cam business in 2004 for bodybuilders called "Max Muscle" which later became "Real Muscle".  
Finally in 2010, Steve began booking male exotic dancers through his website called "Male Dancers Today".  As the business picked up and Steve realized that it could be a very good opportunity for someone with his skill set, he began to focus on the exotic entertainment industry.  He changed the name to "Wild Boyz" and it quickly became the #1 male stripper agency in Las Vegas.  Later he expanded to "Wild Girlz" and "Wild Thingz".
Now he owns and operates several successful brands, including: Striptainers, Lorem Servo, Fantasy Date, Party on Wheels, Curv, Dream Boyz, Playgirls and Wild Vegas. 
VIP Services
As a 20 year veteran of Las Vegas, Steve has many deep connections in the nightlife and hospitality industry.  He works with several prominent VIP hosts who have established strong relationships with popular venues such as XS, Zouk, Peppermint Hippo, just to name a few.
Job Opportunities
Hi! If you are a model, dancer or entertainer, you should look into my company.  It's called Wild Entertainment and we specialize in Experiential Entertainment.  
Mission Statement
Steve is dedicated to bringing class and legitimacy to an industry that has been flawed with corrupt and shady practices.  By preaching "Only The Best", Steve has assembled a world class team of entertainers that span the United States from coast to coast.  His entertainers come from far and wide, and each is hand picked to be part of his agency.  His belief in taking the best care of his talent has translated to tens of thousands of happy customers who have lavished praise for his agency for delivering premium entertainment.  His dream in the future is to produce the most exciting exotic experiential shows in the world, as well as manage the clubs and venues that support them.