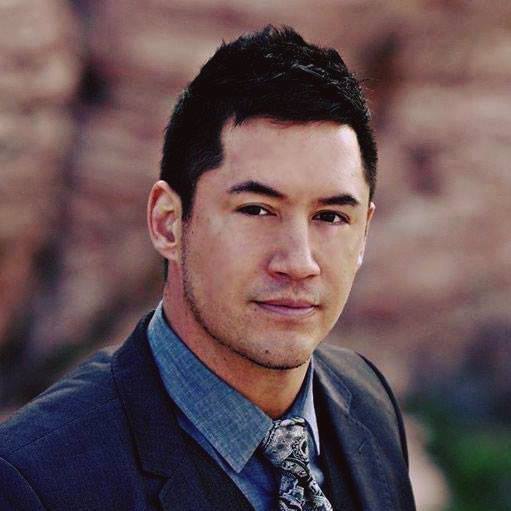 I do web design and internet marketing
I own Skyfire, an award winning web development and online marketing agency. We have been in business for over 25 years and we have an A+ rating by the Better Business Bureau.
We offer the following services:
Web Design / Development
Search Engine Optimization
Social Media Marketing
Lead Generation
Business Strategy
See more: Skyfire Digital Marketing
I also provide experiential entertainment
I own Wild Vegas, an experiential entertainment agency in Las Vegas. We have been in business for over 12 years and we are rated 4.8 stars from Google.
We offer the following services:
Male, Female and LGBT Entertainers
Nightclubs, Mansions and Party Bus Packages
Dancers (Burlesque, Exotic, Go-Go)
Atmosphere Models
Card Dealers
Golf Caddies
Butlers, Waitresses & Bartenders
and much more
I also provide VIP services for my exclusive clientele. As a 20 year veteran of Las Vegas, I have many connections in the nightlife and hospitality industry.
See more: Wild Entertainment
Since 1998, Kim has been employed in the I.T. sector, holding positions such as webmaster, software engineer, internet marketer and SEO consultant, just to name a few. He has worked as a web developer for Microsoft, Intel, 800.COM, Babcock & Jenkins, and Step Technology.
His experience as an SEO consultant for Preferred Ticket gave him great experience in the competitive industry of online ticket sales. In 1998, Kim established "The Spider's Web", his first independent venture into the field of web design and programming. In 2002, the company changed its name to "Media One". In 2009 it was refined to "Media One Pro". In 2013, the company finalized its name, becoming "Skyfire".
Prior to his IT career in 1998, Kim worked in Sales and Marketing for companies such as Toyota Motor Sales, Cascade Phillips, and Enterprise. Kim enjoys playing sports, personal training, and playing with his dogs, Hachi and Yumi.
Specialty: Website Development, Internet Applications, Graphic Design, Video Production, and Search Engine Optimization
Expertise: Competitive Analysis, Game Theory, Online Marketing Strategy, UI Design, Lead Generation, Conversion Strategy
Skyfire (formerly Media One Pro), is A+ accredited by the Better Business Bureau and was a member of LVMCC (Las Vegas Metro Chamber of Commerce, Presidents Club)
Judge,    2013 Webby Awards – IADAS
Member, Better Business Bureau
Founder, Build Your Robot
Consumer Advocate, Dr SEO
If you're interested in learning more about me and seeing if we're a good fit, feel free to contact me anytime at (702) 427-9630.  I'm open for text and phone calls.  You can also save my contact card.  I'm usually available every day from 9am to 8pm PST.
Questions to ask when choosing a Web Designer or Online Marketer
Ask the web company "how many years of experience do you have?"
When it comes to web development, experience matters.  Don't get caught with a company who's only been around a few years.  Be sure to ask for proof that they've been around long enough to have really become an expert in their category.  Steve Kim is the Owner and main consultant for Skyfire, a Digital Marketing firm based in Las Vegas.  He has over 25 years of experience in the tech field and he started Skyfire back in 2002.
Make sure you don't pick a company that falsely claims to have won awards.
If a company claims to have won a contest or award, be sure to ask for proof.  You don't want to work with a dishonest company.  An honest company will have proof such as pictures or videos of the contestant winning the award.
When it comes to Search Engine Optimization, be sure to ask the company for proof of SEO success.
That means they must clearly prove that they can take a website and make it found on the first page of Google.  If you are not sure if someone has actual SEO experience, just ask me and I'll be happy to screen them for you for free.  I will give you my fair and unbiased opinion and provides facts to back up my analysis.
When it comes to graphic design, don't get suckered by agency that charge exorbitant fees.
What's an example of an exorbitant fee?  If they try to charge $250 per graphic design, they are charging too much.  You should be charged a fair percentage above what the agency pays for actual expense.  But when the expense becomes so small that the agency is profiting too much, then you must not choose this agency for their are too money hungry.  You want to work with an agency that is fair regarding it's pricing while offering a premium service.
When it comes to article writing, don't go with a company that charges $200 per document.
Even if it's a unique article, that price is simply too high.  Especially with the ability for an agency to use Artificial Intelligence software to help them write articles that cost them virtually nothing.
And most importantly, interview several agencies before making a decision
Don't be lazy and go with the first web design and online marketing agency that you find.  There are many unscrupulous agencies around that are preying on naïve businesses to fall for their scams.  Be sure to research at least three to four agencies before making a decision.  Ask them for proof of good work done well.  Ask them for references from their top customers.  Ask them to provide case studies with contact information that prove that they succeeded at the tasks they were given.